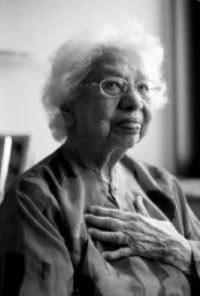 09 Jan

Khatijun Nissa Siraj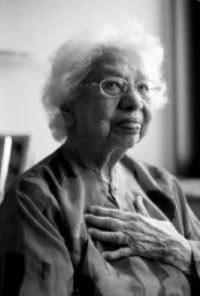 Khatijun was born in 1925.In 1950s, men could divorce their wives just by verbalising the divorce and paying them an alimony of $30 for three months even if they had children. It was not fair, but women had no rights and could not protect themselves.
Her husband was involved in community and social work and she was in a number of committees as well, including the Singapore Children's Society and the Family Planning Society. She realised that there were no Muslim women on the committees. She thought that if anything happened, no one would help the Muslim women. She discussed with some friends that they must do something.
In 1952, Khatijun with some other women started the Young Women's Muslim Association (Persatuan Pemudi Islam Singapura, PPIS) by word of mouth. Women then were afraid of their husbands, and some were told by their husbands that if they joined the association, they would divorce them. She told them that women wouldn't be able to do many things if they were afraid. Some of the women were not scared and said that even if they were thrown out of their homes, they would still fight. She met the legislators and brought forward issues like the divorce and polygamy laws. Eventually better laws were introduced. The Syariah Court was established after she brought up the issue that Muslims needed a place where women could go and bring up their marital problems and achieve more rights.
She worked in the Syariah Court as a counsellor. She described it as a horrible experience because there were many women who came to the court because of problems with their husbands. Mostly these were money issues – their husbands would marry other women and leave them alone without financial support.
She also felt that she should know more about the law to support her work. If she didn't know the law, how would she be able to help people? She overcame difficulties of studying at a late age while also working at the same time. She started attending classes with Encik Ahmad Ibrahim (Singapore's first local Attorney General) who influenced her a great deal.
In 1964, she started the Muslim Women's Welfare Council. Even after the divorce and polygamy laws were changed, there were still problems as many men still did what they liked. Most women were not educated and their parents and husbands would keep them at home. With the Council, she did charity and welfare work, and she tried to help the women by giving them legal and medical advice.
"The thing that kept me going was the desire to help those unfortunate people. There were so many unfortunate women and children, and also unfortunate men as well. I felt that I had to help in whatever way I could."
Sources:
http://www.swhf.sg/the-honourees/10-advocacy-activism/13-khatijun-nissa-siraj
http://www.singaporememory.sg/contents/SMA-9c08353c-921d-47d8-9b4b-e1667d8f0a21