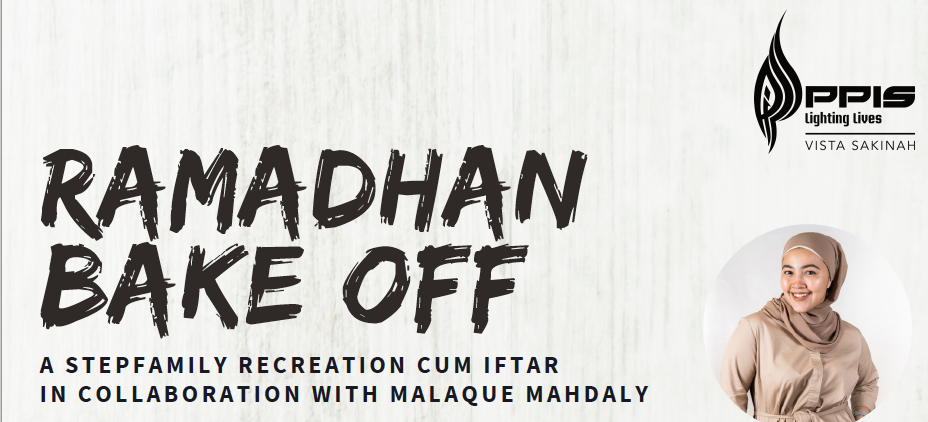 Stepfamily Ramadhan Bake-off Challenge
Calling all Stepfamilies!
It is that time of the year again for some Togetherness!
Yes, it is time for PPIS VS' Stepfamily Recreation cum IFTAR! This time, we are going online! 
Let's take this Ramadhan as an opportunity to specially bake for your family and later on enjoy a scrumptious meal for IFTAR! And the best part is, you don't have to leave the comfort of your own home! All items will be delivered right at your doorstep. Come and create your own "Recipe to a Happy Home, Together" with us.
You read it right! Recipe! So, put on your apron and get your tools ready for an amazing baking experience with Malaque Mahdaly, owner of Chulop!
Day/Date: Saturday, 24 April 2021
Time: 3.00pm – 7.30pm
Fee: $20 per family
e-Registration: https://tinyurl.com/IFTAR24042021 
So what are you waiting for? SIGN UP NOW! Slots are limited, so act fast!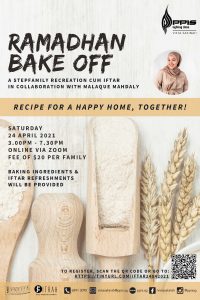 Event Location
Online via Zoom